Call for Articles – Millennial Buzz April 2023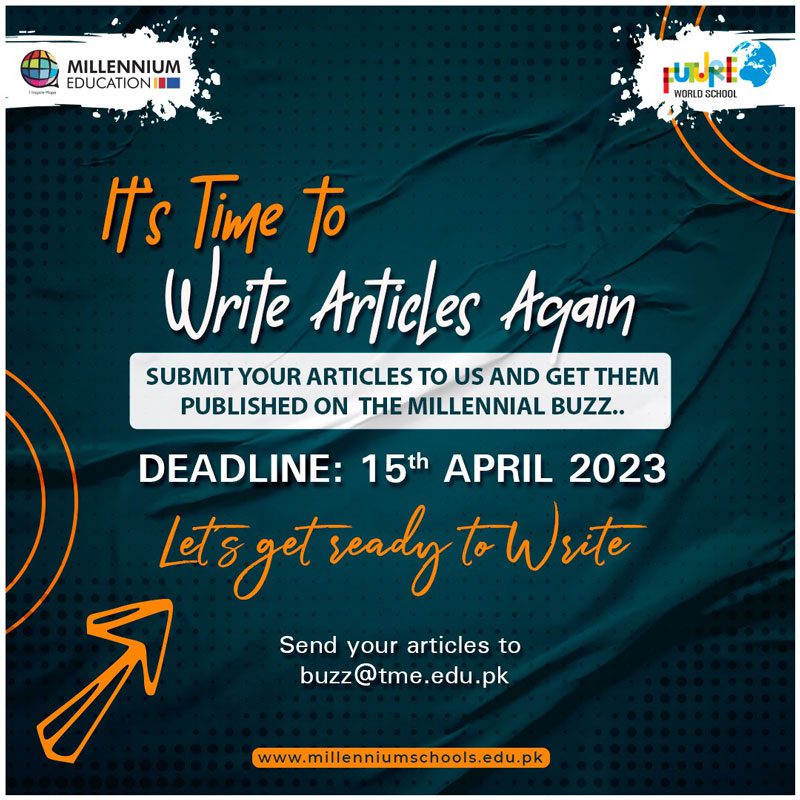 Let your heart think, your hands write, and your words flow. It's time to write and draw for our official Blog, the Millennial Buzz. It`s an amazing opportunity for you to share your thoughts, expressions, and drawings with the Millennial Community. Please send us your entries at buzz@tme.edu.pk by 15th April 2023.
You are required to share your article in word format along with your picture for the authors' section. One picture related to the topic is also required to be uploaded with the article.
#MillennialBuzz #Millennial #Articles #contentwriting #blogs #callforarticles