Collaboration Beyond Frontiers! – TME Signs MOU with Shenyang Urban Construction University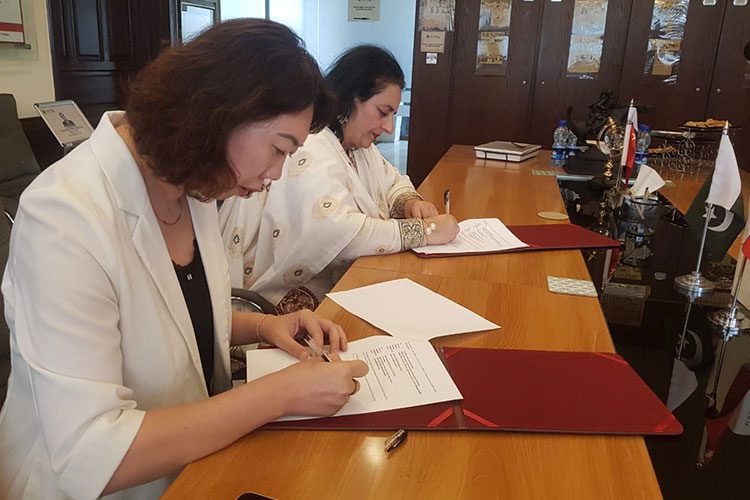 Breaking the news of an auspicious moment of MoU signing between The Millennium Education and Shenyang Urban Construction University, Hunan China. This MoU understands the need of quality education for Global footprint, international advancement, mutual prosperity as well as for incorporated agency of development. This MoU seeks to enhance Cultural integration and exchange of students to improvise their abilities, adaptation and acceptance of diversity and transformations.
Shenyang Urban Construction University, initially known as Shenyang Architectural University's Urban Construction College, was established in July 2000. The SYUCU is presently a full-time undergraduate university with over 11,000 registered learners, offering unique degree programs in Architecture Design, Urban Planning, Civil Engineering, Road Traffic, Project Management, Mechanical Manufacturing, Electronic Information, and Art Design. The university contributes to construction research while also benefiting the local economy.
In lieu of honor in receiving a renowned Chinese delegation for the signing ceremony, the delegation included Mr. Richard Chen, Secretary-General of Liaoning Provincial Education Association for International Exchange, and Mrs. Sunny Shao, Dean of Shenyang Urban Construction University. This MoU heightened SYUCU and TME's shared desire to develop global collaborations that cross borders and accept varied cultures. Director Communications and Outreach Mrs. Sabina Zakir represented the delegation on behalf of TME Group.
TME has committed itself to Global citizenship amid programmes and initiatives of various standards and nature. Integration of International curricula and implementation of programs has been applauded with announcements of AICE results recently. With an ardent step of inculcating foreign languages in the curricula, German and Mandarin has spoken for itself in the holistic learning of the young ones. Moreover, the step towards reestablishing cultural exchange with Chinese delegation has validated the Foreign Language Department to expedite its endeavours in pursuing further foreign programmes.
Over more than 3 decades of legacy, TME has a trail of 2 decades of collaboration with its Chinese counterparts. This MoU marks a new milestone in some and a renaissance in other faculties of understanding.