Notification: Parent Teacher Meeting & Summer Vacations 2022-2023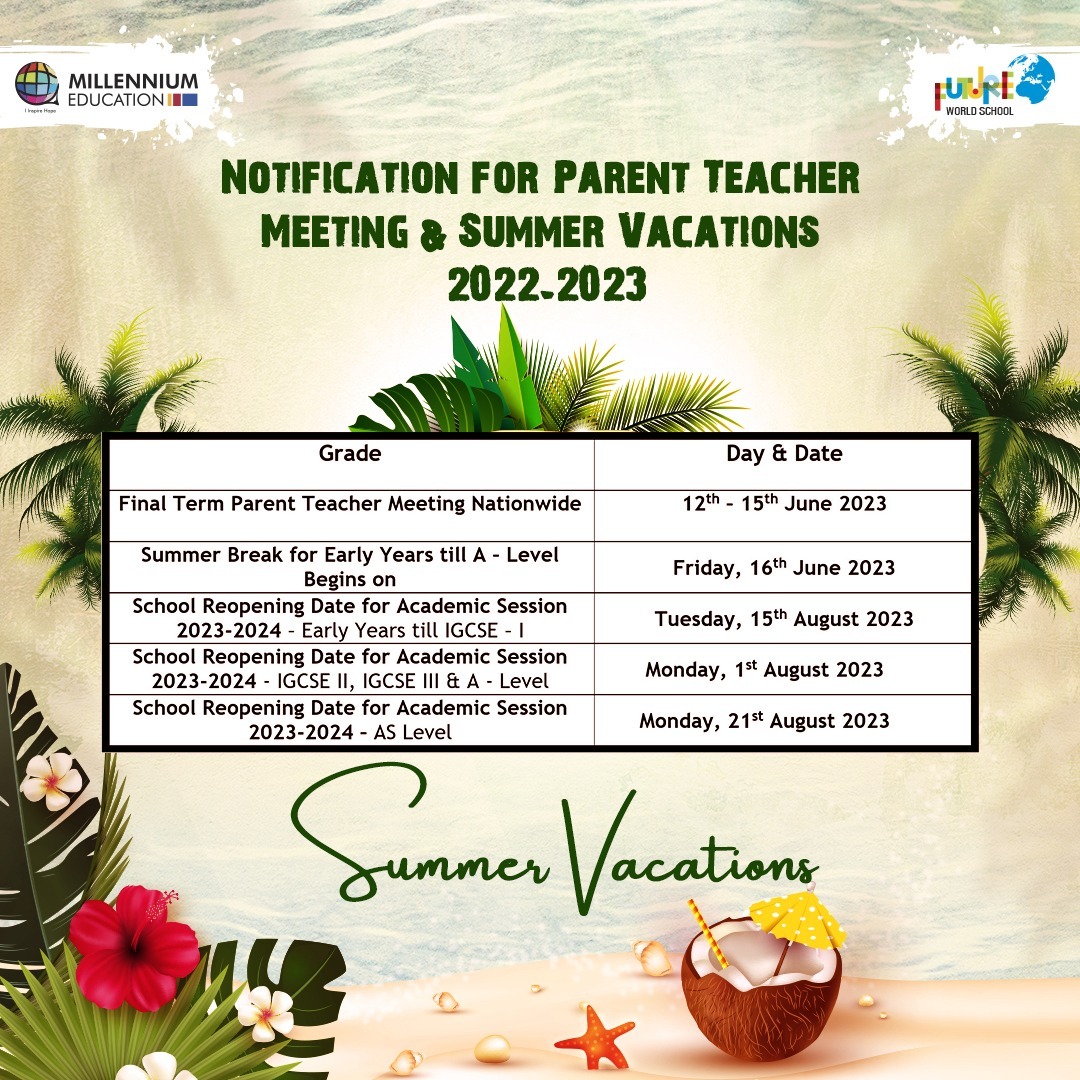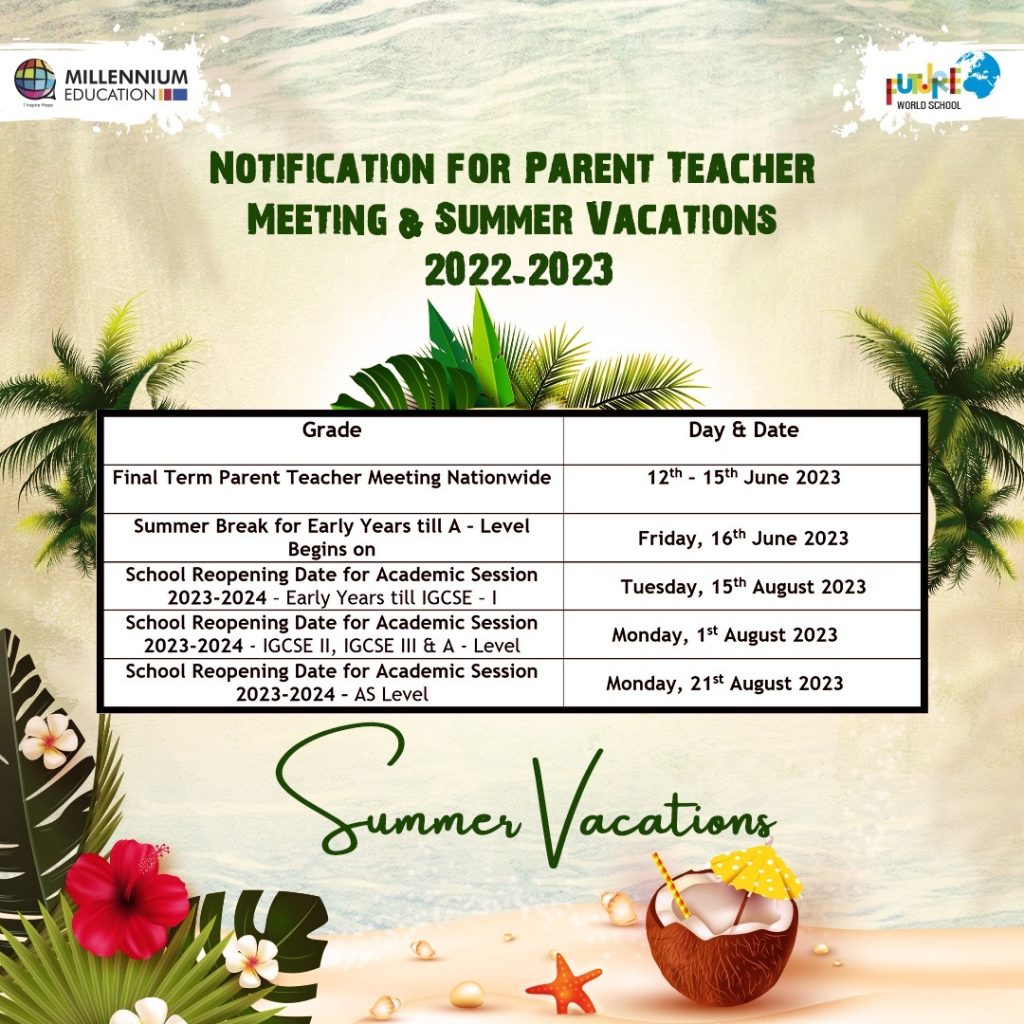 Dear Parents/Guardians,
This is to inform you that Final Term Parent Teacher Meeting shall be held from 12th to 15th June 2023. Summer vacations for Early Years till A-Level begin on 16th June 2023. School reopens on different dates depending on the grade.
On behalf of the CEO, Directors, Administration, and School Faculty, we wish all learners and their parents a joyful and rejuvenating summer holiday.
#ParentTeacherMeeting #SummerVacations2023 #SchoolReopening #EnjoyYourBreak