TECHNOLOGY FOR CHANGE CONNECTIVITY, CONTENT & CURRICULUM
Our Vision – Education for the 21st century
Almost everywhere, we see and hear the word '21st century'. Perhaps the word has become so ubiquitous that much of its effect or meaning has been lost. The dramatic effect of the ongoing technological revolution that ushered in the 21st century is only rising. However, with each new growth, our world and our country Pakistan, the context in which our students live and learn today is changing in more dramatic ways.
Pakistani students today live in an environment that is extremely fast-paced, constantly evolving, culturally diverse, technologically oriented, and media-saturated. This changing 21st century paradigm demands that "education", "school" "curriculum" "teacher" and "learner" be redefined.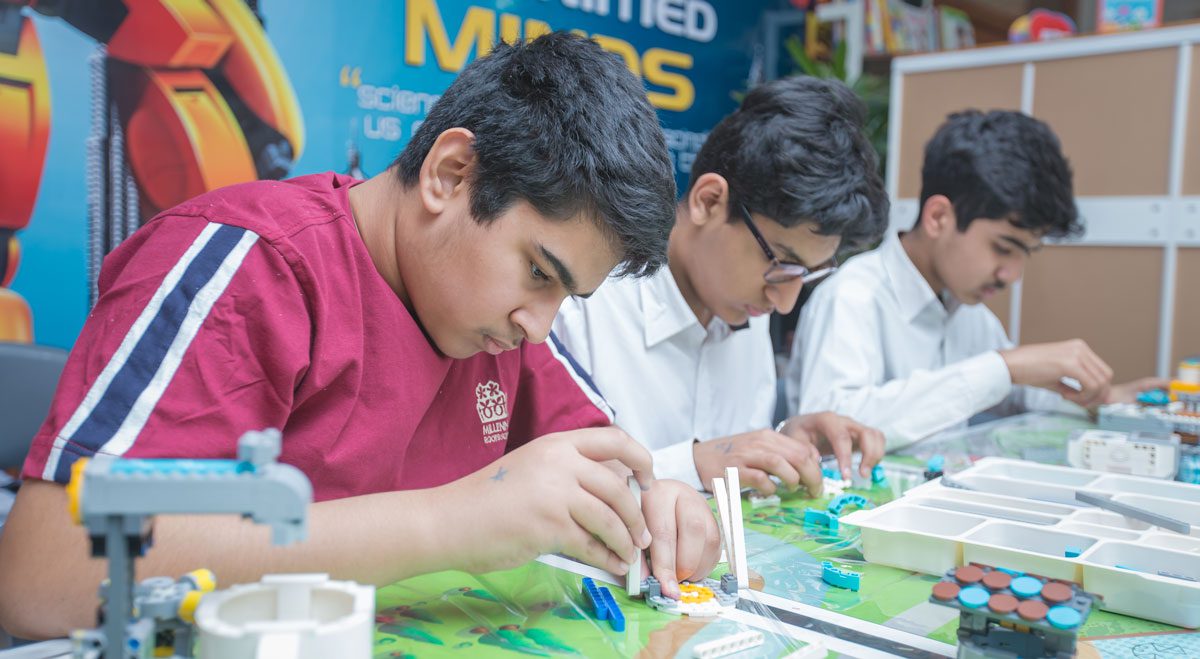 It demands that we have a system of education designed to really help our students flourish.  So, what is education for the 21st century? It is audacious. It breaks the mold. It is versatile, inventive, complicated, and complex. It tackles a constantly evolving world as well as fascinating new possibilities packed with great new issues. A drastic technological change ushered in the new millennium.
The Need for Technology as the Only Mechanism "For Change" or "To Change"
It is a widely acknowledged fact that education is regarded as the most important tool for eradicating poverty and improving a society's socio-economic prosperity and welfare. This opens the door to wisdom and helps people make educated decisions. It not only provides people with access to awareness to better opportunities but also helps to shape a more educated, flatter and knowledge-based society.
Education brings changes in people's attitude and behavior towards modernization and lifestyle, enhances individual productivity, quality, and produces skilled labor that can lead the economy to the path of sustainable economic growth, which is an instrument for poverty eradication, as it also promotes Pakistan's cause for the achievement of the development goals. he Millennium  Education introduced Millennium Institute of Technology and Entrepreneurship MiTE Karachi University especially built to create entrepreneurs
Pakistan today, with an estimated population of almost 170 million citizens, cultural and social divide, promotion of economic inequality and division of urban and rural learning, restricted resources and budgetary allocations for education, religious, social, cultural and economic barriers to entry, conventional classroom and teaching practices, resources restricting opportunities are increasing drop-out rates. The Millennium Education provides top class ICT curriculum making TME best ict curriculum of Pakistani school 
We all need a strategy to stimulate progress through the provision of technical infrastructure to provide learning, teaching, content and curriculum in the presence of connectivity.
Pakistani Students – Challenges and Opportunities
Our students face many emerging problems such as global warming, starvation, unemployment, health problems, an acceleration of the global population, and other environmental, social, cultural, and religious problems. These challenges lead to a need for students to be able to interact, work and create change at local, national, and global levels, individually, socially, economically, and politically.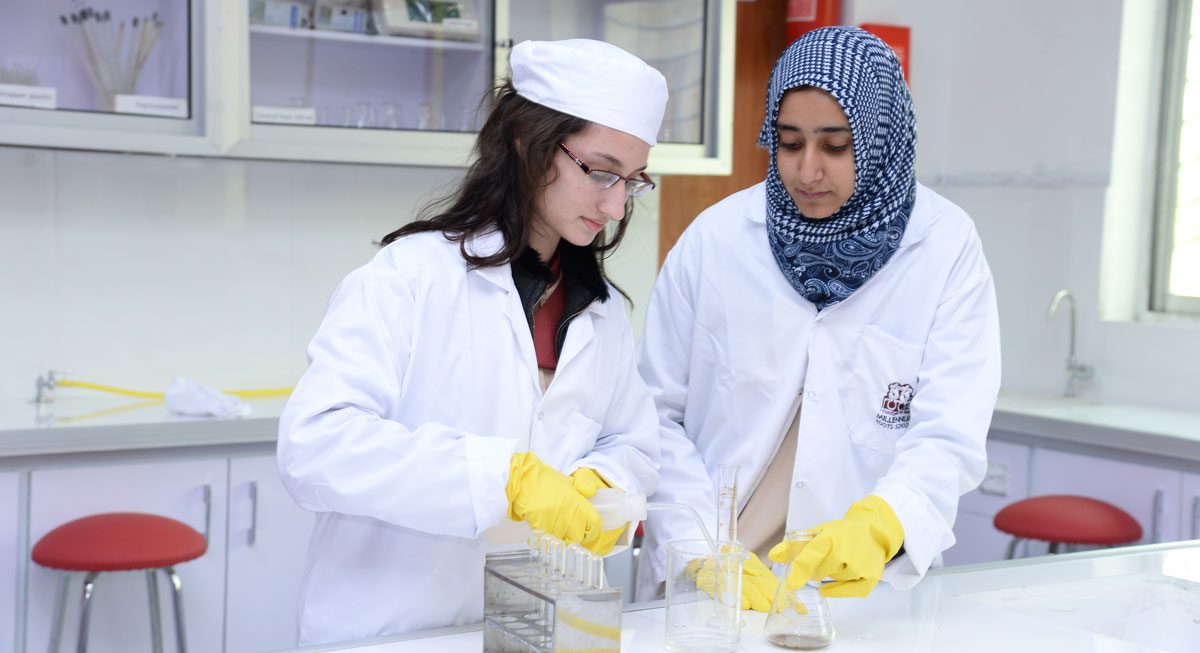 Today's students are digital learners-they take the world literally through the computer device sensor: they google, monitor face books, access emails through cell phones, build inspiration via handheld gaming devices, share notes on handheld PDAs, and use laptops as their virtual online library that they take everywhere, including the personal computers, TVs, and game consoles. Thus, leading to the concept of One World – One School has been adopted for the future generation.
Good Teaching Matters
For years, we have recognized the value of recruiting, hiring, mentoring, and training teachers with a strong knowledge of content and teaching capabilities. But the process has been taking on a special urgency lately. Children locked into the conversation in the classroom are no different than adults locked into meaningless, boring meetings.
Since we do not want our children to be guided purely by a desire to satisfy the teacher. So, the thing we need to fix is to make the content of the curriculum, activities, and valuable school culture ultimately fits the child's needs.
WINNING THE GAME-Effective Teamwork Equals Effective Improvement in Schools
Effective school enhancement is an inclusive mechanism that includes all stakeholders. This involves learners, parents or relatives, administrators and workers, and the general school community. However, an invaluable position is played by one specific group of professionals. These are the teachers who through effective collaboration, lay the foundations for a successful plan for school improvement.
A winning team in the process of educational reforms consists of committed and creative teachers in the classroom who want progress and improvement to be seen. Suitable changes and improved student learning would result in successful communication and teamwork among teachers. It is the teachers who either build a mechanism of student growth or destroy it. The most readily accessible source of successful professional development for teachers is one another.
Vision at the ICT Department of Roots School System – Way Forward!
The Department of Information Communication Technology of Roots School System is committed to ensuring that our students receive an excellent education that facilitates integrated interactive teaching and learning, thereby fostering ICT as a common denominator to bridge the digital divide. A strong focus is placed on increasing the global understanding of technology through the curriculum. A part of the Roots Millennium experience is the building of lifetime skills by providing the best ICT Curriculum in Pakistan that is fostering students with exquisite benefits.
In order to train its students to become digital citizens and future technology pioneers, Roots Millennium remains keenly aware of its responsibility. Cooperation in the education sector is the secret to harmonizing new approaches to teaching and ultimately to achieving optimum standards in the best education system in Pakistan. One of the cornerstones of the Roots School System 21st Century approach to learning and teaching is to forge international collaborations and achieving the standard  ICT curriculum of an international school in Pakistan
Taking into account today's evolving education paradigm, Roots School System has customized a specific best ict curriculum in Pakistan in collaboration with Intel Education Pakistan in a first of its kind initiative. Under the authority of the DQCA Department of Quality, Curriculum and Assessments for curriculum design, development, enrichment, benchmarking, and relevance setting, a project office was developed at the Roots school Head Office, which lasted for 1 year with 6 ICT subject specialists and curriculum research officers.
The introduction of the ICT curriculum represents an important step in our efforts to achieve optimal technological literacy for our schools and students, thus transforming them into digital citizens.
In Roots school , our world is in constant motion, giving birth to innovation and creativity and thus invoking our students. Critical thinking, technology literacy, and teamwork among students will be encouraged by this best ict curriculum in pakistan and thus cultivate their inherent potential.
We believe that the promotion of curriculum, content, and connectivity in information communication technology will enable Pakistan to respond to the evolving needs of the 21st century and help to achieve the cause of digital literacy and the best education system for all as per our national commitment to the MDG 2015 Millennium Development Goals.