Good Luck For Final Term Examinations Academic Year 2022-2023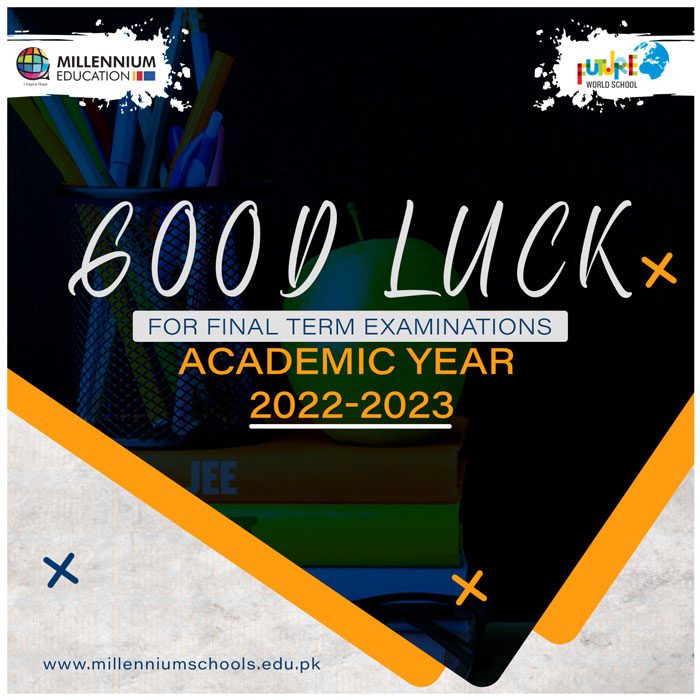 Dear Learners,
The Millennium Education wishes you all the best as you prepare to take your Final Term Examinations for the Academic Year 2022-2023, which are set to commence on Monday, May 15th, 2023.
We encourage you to put forth your utmost effort and dedicate yourself to your studies. Remember that hard work and determination are the keys to success. We have every confidence that you will do your best and achieve great things.
Good luck!!!