Exciting News: New FIFA Certified Futsal Ground at Pine Campus Abbottabad!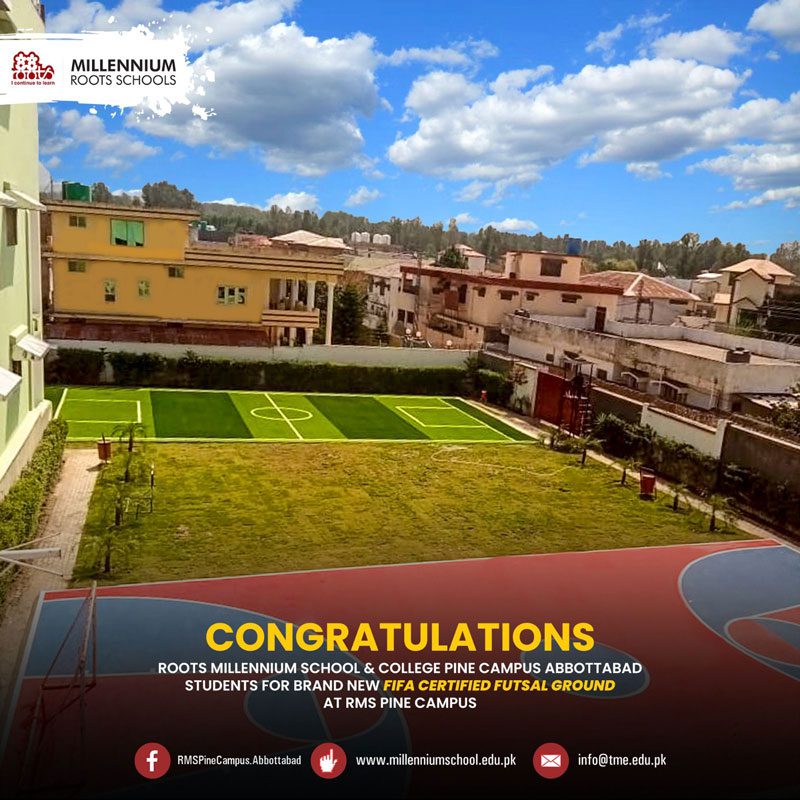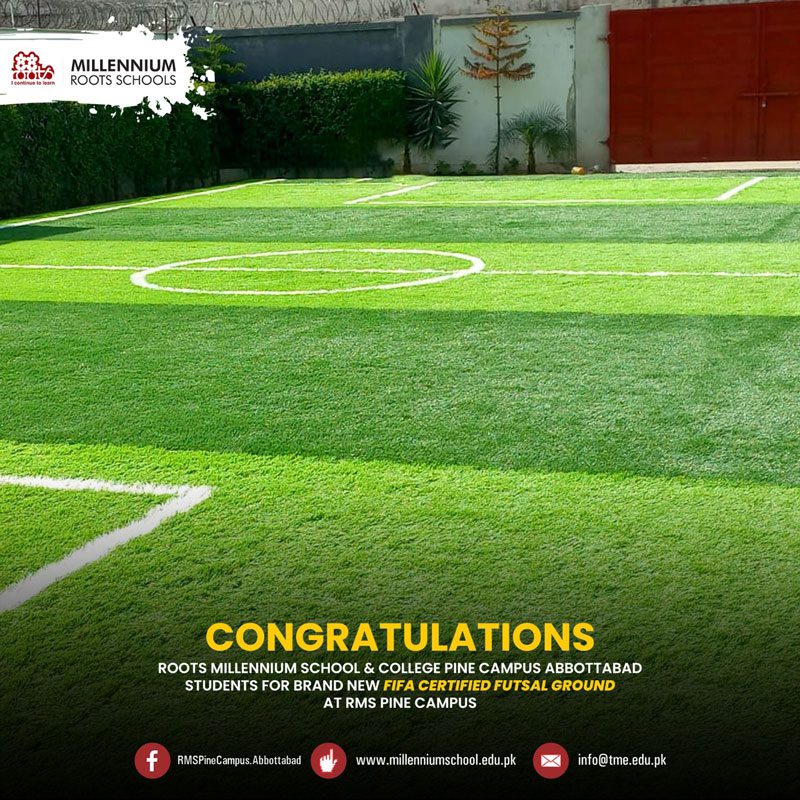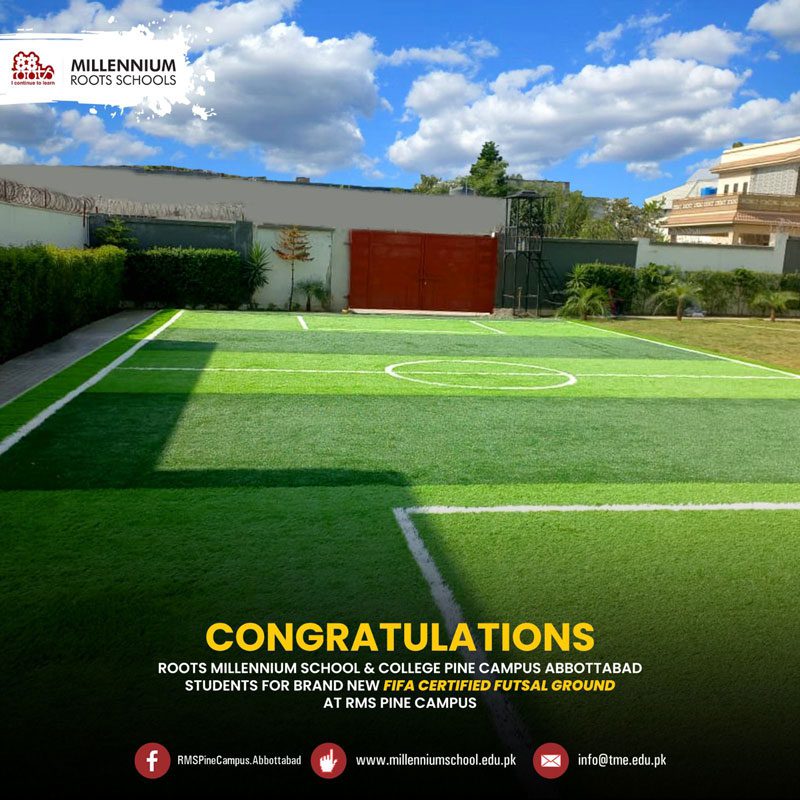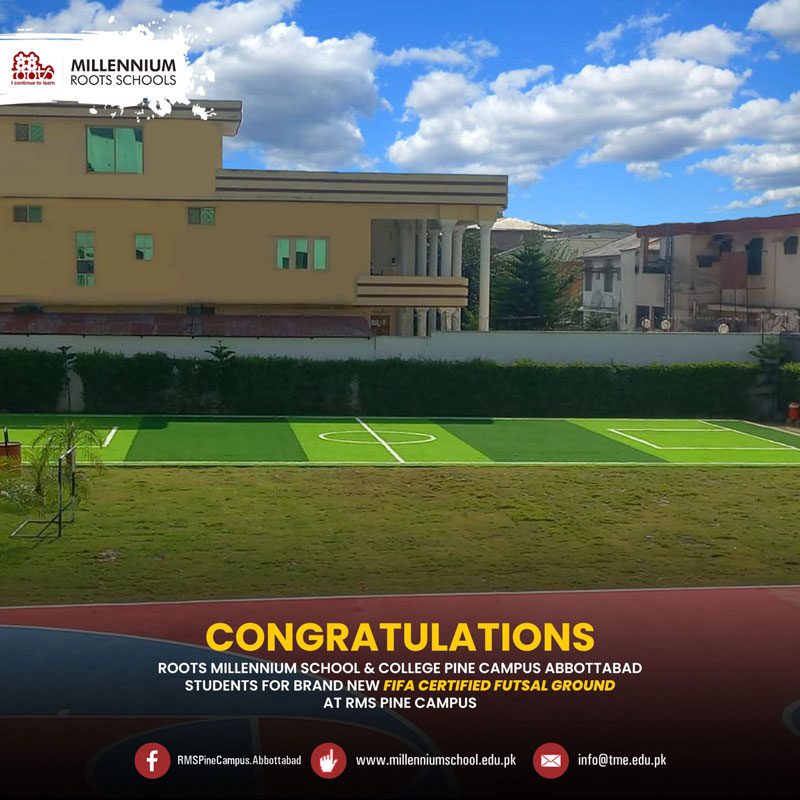 Dear Parents/Guardians,
We are thrilled to share some exciting news with you! At Pine Campus Abbottabad, we are continuously striving to provide the best opportunities for our learners to grow, learn, and excel. To further enhance the sporting facilities and promote a healthy and active lifestyle, we are proud to announce the installation of a FIFA Certified Futsal Ground on our campus.
Futsal is an excellent sport for improving agility, teamwork, and overall fitness. It provides a fun and engaging way for our learners to stay active and develop valuable life skills. Our futsal ground is equipped with top-notch amenities, including high-quality turf etc.
We believe that this new addition will greatly enrich the educational experience for our learners and contribute to their physical well-being. We look forward to seeing our learners enjoy the Futsal ground and hope that it becomes a hub for sportsmanship, teamwork, and friendly competition.
Thank you for your continued support in making Pine Campus Abbottabad a place where learners can thrive both academically and athletically.
Regards,
Farhana Taj
Principal
Roots Millennium Schools – Pine Campus Abbottabad.