FWS Gulberg Greens, Enhances Campus Comfort with New Sun Protection Canopies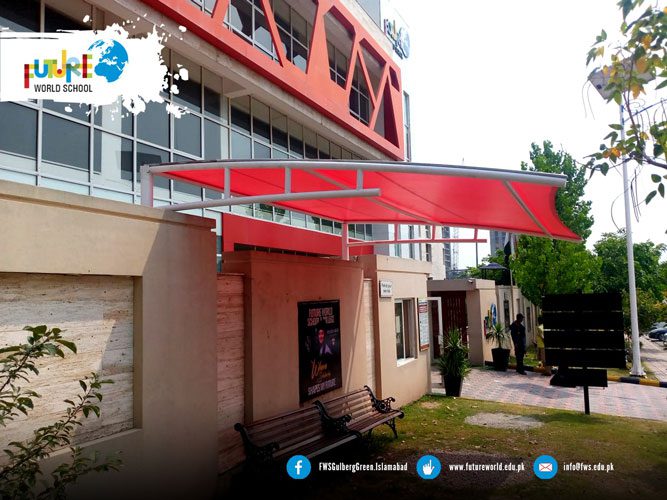 Dear Parents/Guardians,
We are excited to share an enhancement to our school campus that is sure to bring greater comfort to our parental community, guardians, and, most importantly, our learners. At Future World School Gulberg Greens, Islamabad, we have recently installed specially designed Sun Protection Canopies.
The primary aim of this thoughtful initiative is to ensure the well-being of our learners and to provide a more comfortable experience for you, our valued parents and guardians, especially during the drop-off and dispersal times. These canopies will shield everyone from the elements, offering respite from the sun's harsh rays and unexpected weather conditions.
We believe that this addition not only aligns with our commitment to creating a safe and conducive learning environment but also reflects our dedication to the convenience and comfort of our entire school community.
Thank you for being part of our #FWSCARES family.
Regards,
Iffat Batool – Principal
Future World School Gulberg Greens, Islamabad